When was the last time you picked up the phone and spoke hours endlessly with your best friends without bothering about the food in the oven, clothes in the laundry or errands to run for? When was the last time you had pyjama parties, sleepovers, fun hair styling, nail art sessions or just some endless girly gossip without the phone ringing, baby crying or chores at office? Quite some time, I suppose? If the answer to these questions is a hustled long time back, you need a break woman! So find your place under the sun with these 16 best places in the world that you need to go to only with your girls!
1. Goa, India: Asian Tan!
Undoubtedly a paradise for tourists as well as for the people in India. This is the party capital of Asia.
Why it is best for a girls trip :
It's perfect to unwind yourself to some exotic spa sessions, a perfect tan on the hippie beaches, scrumptious sea-food, funny artifacts and junk jewelry at a very reasonable price.
Just take a walk at midnight alongside the famous shacks or take a bike and scurry the entire city.
Goa is a must girly-trip and a getaway that won't go very heavy on your pocket approximately, around 130 to 190 US dollars for 4 days (accommodation and overall budget-airfare ruled out).
2. Sri Lanka, Indian Ocean: Nature Beckons!
Precious stones, wilderness and exotic spices. Isn't that a little bit of a girly thing? Welcome to Sri Lanka, smothered by the Indian Ocean, sandy blue water and endless coconut groves.
Why it is best for a girls trip :
Imagine yourself in the rain forest, watching the birds chirp, sipping the coconut water, doing your cobra pose or reading a book.
Interested in Buddhism and want to dig more in it? Visit some Buddhist statues and revel in the glory.
Again a trip that will go easy in your pocket. Very close to the tip of India, the prices are as low as they can get more or less like Goa.
3. Tokyo, Japan: Get Catty!
There is plenty to see, go and do, so the girl gang must be prepared.
Why it is best for a girls trip :
Nothing pleases girls like flowers and cherry blossom season is the best to see during the spring.
Meiji Shrine, Shibuya is a relaxing oasis in busy Tokyo and is a must see for the pious ones to see traditional weddings there.
Cat Cafe Nekorobi is another cozy place. Girls who love pets but can't keep them, who want to pet a cat or simply have a cup of tea in a tranquil place may love to come to this unconventional cafe.
You can easily spend a week in Tokyo for less than 700 US dollars and that includes hotel, food and sightseeing.
4. Paris, France: Style and Oomph!
They say Paris is always a good time. No season is best for Paris, in fact all seasons are better than the best.
Why it is best for a girls trip :
This is an ideal place to catch on some girly shopping in one of the fashion districts of the world, you can splurge on all your Gucci's, Prada's and Louis Vuittons here.
Crazy about getting yourself a portrait or a sketch? Visit Sacre Couer to see a bevy of French artists making you one in less than an hour.
Get your wild side on and visit Moulin Rouge or Pigalle street where you revisit your bachelorette days.
Or just roam the streets gazing into the Eiffel Tower from each corner and gauge the lovely Parisian life.
Booking several months ahead of your trip to Paris is crucial if you want to secure a good fare, especially if you're traveling from overseas. Try bunking up in a hostel or dorm to save up for the exquisite shopping and chardonnay. Stay for 3 days itself can cost you around 700 to 900 US dollars.
5. Barcelona, Spain: Pubs, Paellas and Shake-a-Leg!
The place to hoard up Paella and Tapas, welcome to the party capital of Europe, Barcelona.
Why it is best for a girls trip :
Apart from gazing at Gaudi's famous sculptures, the lovely castles and basilicas, you can put your dancing shoes on and see(and learn) the famous Flamenco dance and of course the pubs like Opium are to die for.
Park Guell is a not-to-be-missed way to spend a sunny afternoon, skint or not.
For the chocolate lover in all of you girls here is your chance to see everything from the Sagrada Familia to Disney characters made entirely out of chocolate in the Museu de la Xocolata (Chocolate Museum).
During the summer months the Parc de la Ciutadella also hosts to a programme of free jazz concerts.
If you are on a budget then consider a hostel rather than a hotel and you typically could save around 30% on your accommodation in comparison to a hotel with similar facilities. The weekend could touch around 1000 US dollars.
6. St. Lucia, Caribbean Sea: Sun and Sand.
What could be better than a girly escape to the Caribbean? Exotic and delightful, this is one power packed holiday.
Why it is best for a girls trip :
Free from the shackles of noisy night life and party atmosphere.
Places like the Landing which has a girlfriends' package that includes a two-bedroom suite, massages, a private cooking class, a one-hour sailing lesson and unlimited sailboat rental, is rejuvenating.
St. Lucia could cost you somewhere between 700 to 900 US dollars for hotel, food and other expenses.
7. Union Islands, St. Vincent and the Grenadines: Kite-surfing!
Yes it is blue and it is in the Caribbean but why the fuss?
Why it is best for a girls trip :
It is the best place on the map to learn kite surfing. The spot features a beautiful lagoon with shallow areas and very flat water to practice for your best tricks. There's also a nice slider and the clearest water you will ever see in your life.
If you decide to have a break from kite boarding or simply want to take your non-kiter partner around, Union island has a full range of attractions to offer from boat trips to the Tobago cays, diving trips, island hikes and much more.
The Full Moon Party on Union Island is one of the hottest events in the South Caribbean featuring a light and kite surfing show under the moonlight.
Like St. Lucia, the prices are somewhere in between 700 to 900 US dollars roughly.
8. Mumbai, India: Madness and Mayhem!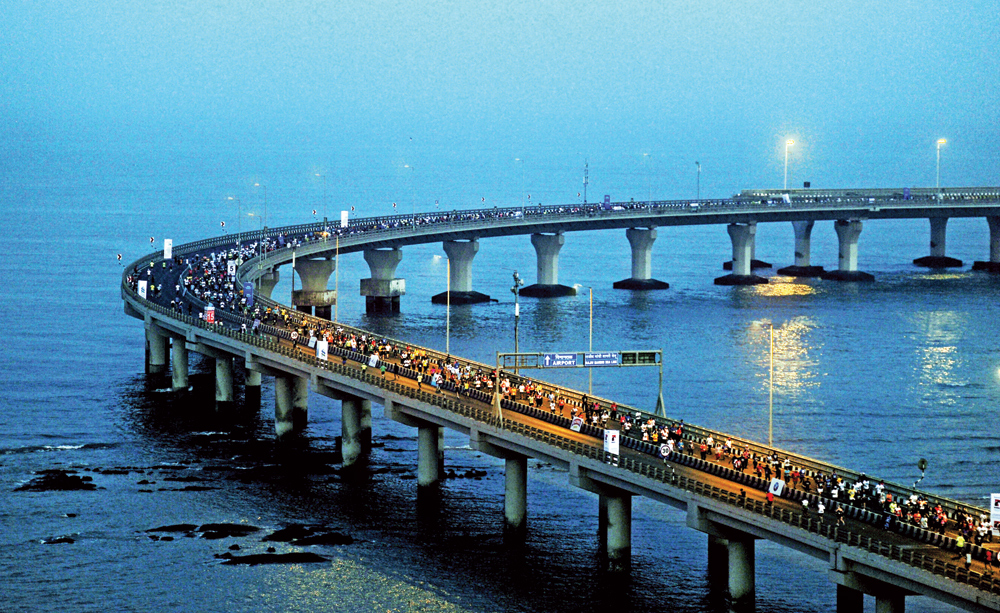 Mumbai is the most populous city in India and fourth populous place of the world. It is one of the must see places in India.
Why it is best for a girls trip :
If you want to see the buzzing crowded life and flea markets, and eat Indian street foods, this is the place to be.
Forget about watching your weight as you step in Mumbai's tasty chowpatty and junk food. Feast on the Indian snacks like Pav Bhaji, Samosas and Vada Pavs.
Switch on your pious side on by visiting the Siddhivinayak temple, the Haji Ali and Mount Mary Church. Visit the gateway of India and the Marine Drive to see the city life.
Travel the Mumbai local trains and see the maddening crowd.
Splurge your inner shopper and buy all the accessories and Indian wear from the Pali Hill and Bandra.
Mumbai is worth every moolah you spend and the money involved in booking the tickets is way within your reach. Like Goa, Mumbai can easily be covered in 130 to 190 US dollars.
9. Ibiza, Spain: Parties and Grandeur!
Parties and nightlife have certainly been the main Ibiza attractions but there's just more to it.
Why it is best for a girls trip :
Between Ibiza Town and San Antonio is the world's largest nightclub, Privilege with a capacity of 10,000 revelers.
Try hiking, horseback riding and shopping in these regions.
Another popular thing to do in Ibiza is to spend the day on a "round the island" ferry that operates on regular schedules throughout the peak season.
To get in a little history, spend an afternoon exploring the maze of narrow cobbled streets and alleys in the ancient Dalt Vila of Ibiza.
For a trip of 5 days you can spend between 900 to 1200 US Dollars so Ibiza is not the cheapest destination you can plan for a girls gang up, but it is worth it.
10. Milan, Italy: Shopping and Showrooms!
Milan, the capital of style and shopping of the whole world. Where Dolces and Armanis come together to create magic and Prada and Versace revel.
Why it is best for a girls trip :
Shopping is a therapy especially when you do it with your best friends in the best shopping destination in the world. Mind you Milan doesn't necessarily mean sky rocketing prices and unaffordable brands. It seems an oxymoron but the spaces of D Magazine Outlet at 44, Via Manzoni tell you this. Clothing is stored in alphabetical order, from A for Armani to V for Versace at a 50% discount. Go for some vintage shopping at Navigli.
Then come the delicious Gelatos. Make sure you overindulge in them with your girlies.
A trip to Milan would cost you nothing short of 1200 US Dollars for 3 days.
11. Dubai, United Arab Emirates: Burj and Bedazzled!
Plan Dubai with your pals when you are sick of the snow in late January or early February and are longing to see the sun.
Why it is best for a girls trip :
A perfect getaway for beaches, deserts and sub-urban life, Dubai rates high on this list.
Get your sunny side up with luxurious spas and the serene man-made beaches.
Whether it is being on the highest building in the world, peeking into the Palm islands, lazing away a day at the Wild Wadi national park or just strolling around the Dubai Mall, Dubai is a must escape to get some winter sun with your best friends.
Much cheaper than the Caribbean, a trip would not cost you more than 400 US dollars for 3 days.
12. Montreal & Vancouver, Canada: Niagara with Nature!
Montreal is a city of juxtaposition where the familiar sounds of English intermingle with the foreign buzz of French.
Why it is best for a girls trip :
Green pastures and the distinct red-soil cliffs make Prince Edward Island a great destination.
Go to the Rideau canal, the longest skating rink in the world when it freezes is a must see.
Churchill in Manitoba is one of the best places to catch a glimpse of an Aurora Borealis or Northern-Lights (sightings from late November through to late March).
In Vancouver you can enjoy the city's nightlife, ski at Whistler and go whale-watching along the coast. Camping, hiking and boating are also things you can do when in town.
Venture outdoors and see some real wildlife in Vancouver.
Rated as the most romantic places in the world, Niagara Falls is also a popular place to get married, competing with Las Vegas for the favorite wedding destinations.
Canada will not go heavy on your pocket nor will it be astonishingly cheap. Around 500 to 800 US dollars for 3 days is a best bet.
13. Las Vegas, USA: Nasty and Night prowling!
People go to Las Vegas for best known reasons but a girls' trip is a must at least once in your lifetime.
Why it is best for a girls trip :
Virtually every girl gang visitor to Las Vegas will stroll The Strip, catch the dancing fountain show at Bellagio, the erupting volcano at the Mirage or the animated statues at Caesars Palace.
Go and crane your necks to look up at the city's own "Eiffel Tower".
Vegas is well known for its poker sharks, go catch a glimpse.
See the intimate sommelier-led wine classes or cocktail mixology school or weird Man vs Food-style eating competitions. In short, go to Vegas for the obvious reasons: to go wild!
Much like Canada, Vegas would cost you a good 500 to 800 US dollars or even more in case you plan at the last minute!
14. Miami, USA: Spas and De-stress!
Miami is no place to go with a small amount of money but the experience you get is rich.
Why it is best for a girls trip :
Go snorkeling or the wild booze cruise.
Amazing beaches, beautiful architecture and the tropical weather are a winning combination.
You get a lot to eat from Empanada, Cuban sandwich, Palomilla Steak, Arroz con pollo, Paella and Cevice to Plantains. And a wide range of Mojitos and exotic cocktails.
Coming to Miami for some rest? Kick back, unwind and indulge in a massage, body scrub or Ayurvedic facial. Miami is a haven for the spa–longer girls and a fun way to de stress yourselves together.
Again a good deal if you can see and experience everything in fewer than 1200 US dollars.
15. London, United Kingdom: Luxury and Lip Smacking Food!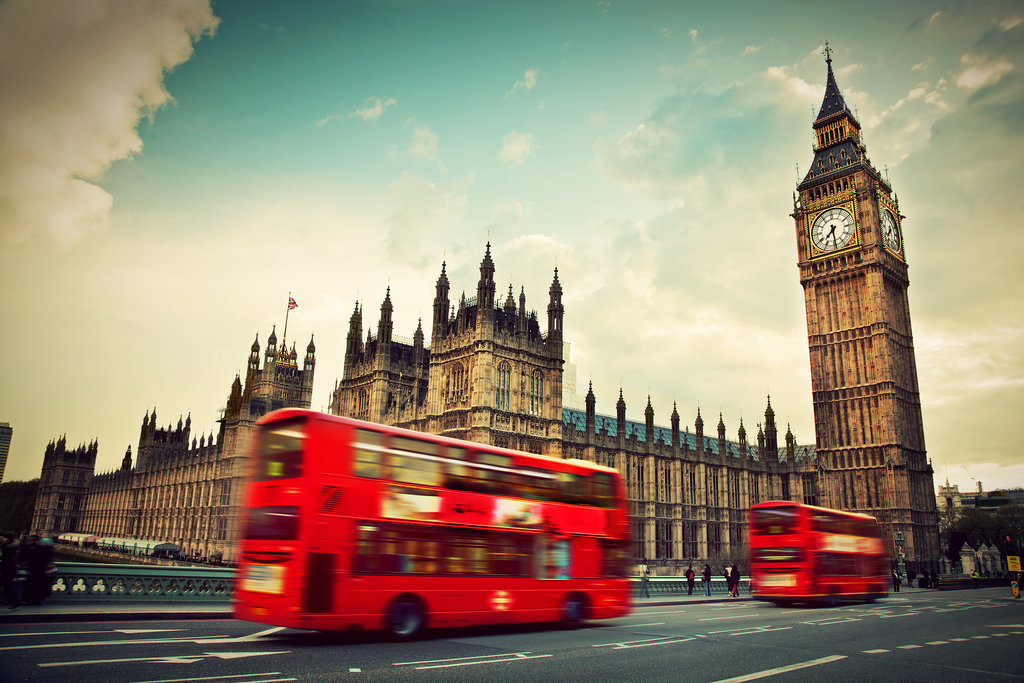 The right question would be why not London? London is the best people-watching city in the world.
Why it is best for a girls trip :
The usual tourist staples, Buckingham Palace, Piccadilly Circus, Marble Arch, Big Ben, the iconic red double-decker bus are a must with your girlies.
One of the best places to shop and dress up in the world, it's the perfect excuse for ladies to splurge on a new frock and put on some red lipstick.
Love the Brit accent and English breakfast? You are in haven for sure. Don't miss the sinful desserts like silver three-tired tray bursting with finger sandwiches, scones and sweets all accompanied by clotted cream and jam.
A city known for its sky touching expenses, London is best to be planned well ahead of travel. If you have a friend or relatives at London, ask if they can have you guys over or offer their place. Trust that you can spend no less than 1200 US dollars for this exotic getaway .
16. Santorini, Greece: Sun tans and Summer cooking!
Getaway to Greece with your gushy girls. Sounds apt doesn't it? A greek vacation is the most distressing vacation you can enjoy with your pals.
Why it is best for a girls trip :
Sun tans, spas, sands and sounds of waves at Santorini, Athens, Crete and Rhodes.
Take a splash in one of the cleanest and virgin beaches in the world. Feast on Greek cheese and the lovely salads.
Some companies offering a woman's trip to Greece do so just once or twice a year, usually in the shoulder seasons of May-June and September-October, so you may have a great chance but do check on the web. Sights and Soul trips for women always include some fun cooking activities and their trip to Greece is no exception. Some trips offer plenty of opportunities to explore outdoor Greece while still providing nice accommodations and indulgent food on their Greek Island hopping tour for women.
A Greek getaway would cost you somewhere between 400 to 700 US dollars roughly.
Whether you are 18, 30 or 45, a time to unwind yourself with your girlfriends is always a good idea. Far from the madding responsibilities of family, kids, office, laundry, grocery, there are places in the world you need to go out and venture. So take your time, go into the fun where parties and popsicles await you and so does the sun. When you can chat limitless and splurge all your moolah, where you can gaze into the paintings and gauge the artwork. Where beaches come to play at your back door, where waves don't get on nerves and the soft sands help you to explore. Where the leaves rustle and nature beckons you, where wine glasses are longed for and desserts are to be indulged. Where life calls you sometimes so that you can have your girly time, the times that you forgot to have fun, the times that you said to your husband, "You go ahead, I am fine".
Featured photo credit: Young girl with a bag goes on the road via shutterstock.com